Editor's note: this article appears in the Summer 2021 issue of Southwestern News.
Given the renewed discussion of complementarianism among Southern Baptists, I wish to offer a few thoughts that I pray will be constructive for conversations across our constituency.
The Danvers Statement (1987) is the foundational document that lays out what we now affirm as "complementarianism." Perhaps the key affirmation found in Danvers is the sentence: "In the church, redemption in Christ gives men and women an equal share in the blessings of salvation; nevertheless, some governing and teaching roles within the church are restricted to men."
No attempt is made to identify or to prescribe precisely what "governing and teaching roles" fall under this restriction. Also, the context is delimited to "within the church," not prescribing application to parachurch organizations, educational institutions, and elsewhere. I believe this language was intentional so it could be affirmed by every complementarian, but no egalitarian. Disagreements would naturally arise within complementarianism over the extent of how "broad" or "narrow" the role restrictions should be, and how far to apply them.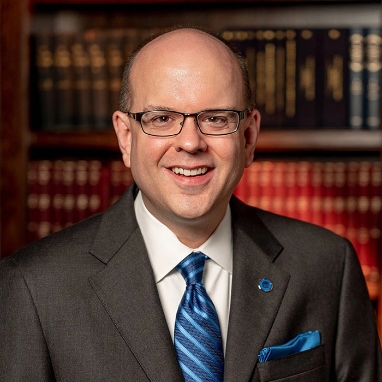 In the SBC context, the Baptist Faith and Message (BFM), by 1998 amendment and 2000 revision, articulates a confessional commitment to complementarian understandings of the biblical nature of the Christian home and the New Testament church. Perhaps the key BFM affirmation is the sentence: "While both men and women are gifted for service in the church, the office of pastor is limited to men as qualified by Scripture." Disagreements have grown recently as to how to apply the "office of pastor" language.
Some argue for "narrow" application, meaning the "office of pastor" refers only to senior/ lead/preaching pastor. Some argue for "broad" application, meaning anyone in a staff role titled "pastor." The latter can further vary by church (same basic position can be titled "pastor," "minister," "director"). Some argue for no distinction between "office" and "function" (e.g., a woman can never "preach" on the Lord's Day). Some argue for separation of "office" and "function" (e.g., a woman can "preach" on the Lord's Day under certain conditions). The nature of "preaching" versus "teaching" is debated with respect to both semantics as well as substance.
What both the BFM and Danvers share is the absence of language about how complementarianism applies outside of the immediate contexts of the Christian home and the local church. Examples include women's roles in society, on college and seminary faculties, speaking in chapels, etc.
Now as a convictional Baptist, I firmly believe that where our confession of faith speaks with clarity, we must do likewise. Furthermore, I believe that Southern Baptists have made it clear—every time they have been afforded the opportunity—that complementarianism is where we stand. But Southern Baptists have not chosen to prescribe definitively how complementarianism can/should be applied in every conceivable context. I believe we must be careful not to narrow the parameters of cooperation to exclude those Southern Baptists who differ on particular points of application.
I do not believe that egalitarianism is a serious threat in SBC life today. I do believe that we have some Southern Baptists who have contracted "complementarianitis"—that is, they are always agitated by anyone who is not as "narrow" or restrictive as them in particularities of application. On this matter especially, the tone by which we communicate does matter, especially toward our sisters in Christ. The SBC women I know, many of whom are Southwestern Seminary students and alumni, are thoroughly complementarian and know that complementarianism is not synonymous with patriarchy or mere pretense for misogyny.

Some SBC women, and some SBC churches, are more open to avenues of service and ministry that they do not believe infringe upon the "office of pastor" prohibition. They are no less committed to the inerrancy, authority, sufficiency of Scripture than the generation before. We must not allow the strong, called, gifted females within our Southern Baptist life to become political footballs, or reduce them to mere pawns in some theo-political game of denominational chess. They do not deserve that. We are better than that.
Perhaps the current complementarian controversy is simply another expression of the old "regulative" (if the Scripture does not explicitly permit it, then it is prohibited) versus "normative" (if the Scripture does not explicitly prohibit it, then it is permitted) principle debates.
I love Southern Baptists. I fully affirm the BFM and Danvers, as does every member of our faculty. I want every God-called man and woman to know that Southwestern Seminary and Texas Baptist College are for them. I am particularly thankful for the presence of our SBC women and only want them to flourish. Being Southern Baptist means the freedom to agree and to disagree, under the umbrella of the BFM. Those Southern Baptists who may disagree on any particularity in application of the complementarianism expressed in the BFM are not synonymous with those who reject complementarianism outright.
BFM-affirming local churches may well land on different spots on the narrow-to-broad complementarian spectrum. SBC entities may well differ in particularities of application of BFM complementarianism given that they are not local churches but are called to serve all SBC churches. I don't know what the future of the SBC will hold. But the current trend lines are not encouraging, and I owe too great a debt to Southern Baptists not to share my heart and my hope for our Convention.
May we be convictional yet civil; may we give clarity and show charity.
Adam W. Greenway serves as the president of Southwestern Seminary and Texas Baptist College.