Appointments or walk-ins are welcome.
For more information or to schedule an appointment, call 817-921-8880.
Monday - Friday
8:15 am - 4:30 pm
Southwestern provides health services through our Campus Medical Clinic, located at 4501 Stanley Ave. The clinic is staffed by one physician and a registered nurse who provides general family practice and urgent care. The clinic serves faculty, staff, students, alumni, and dependents at reduced fees.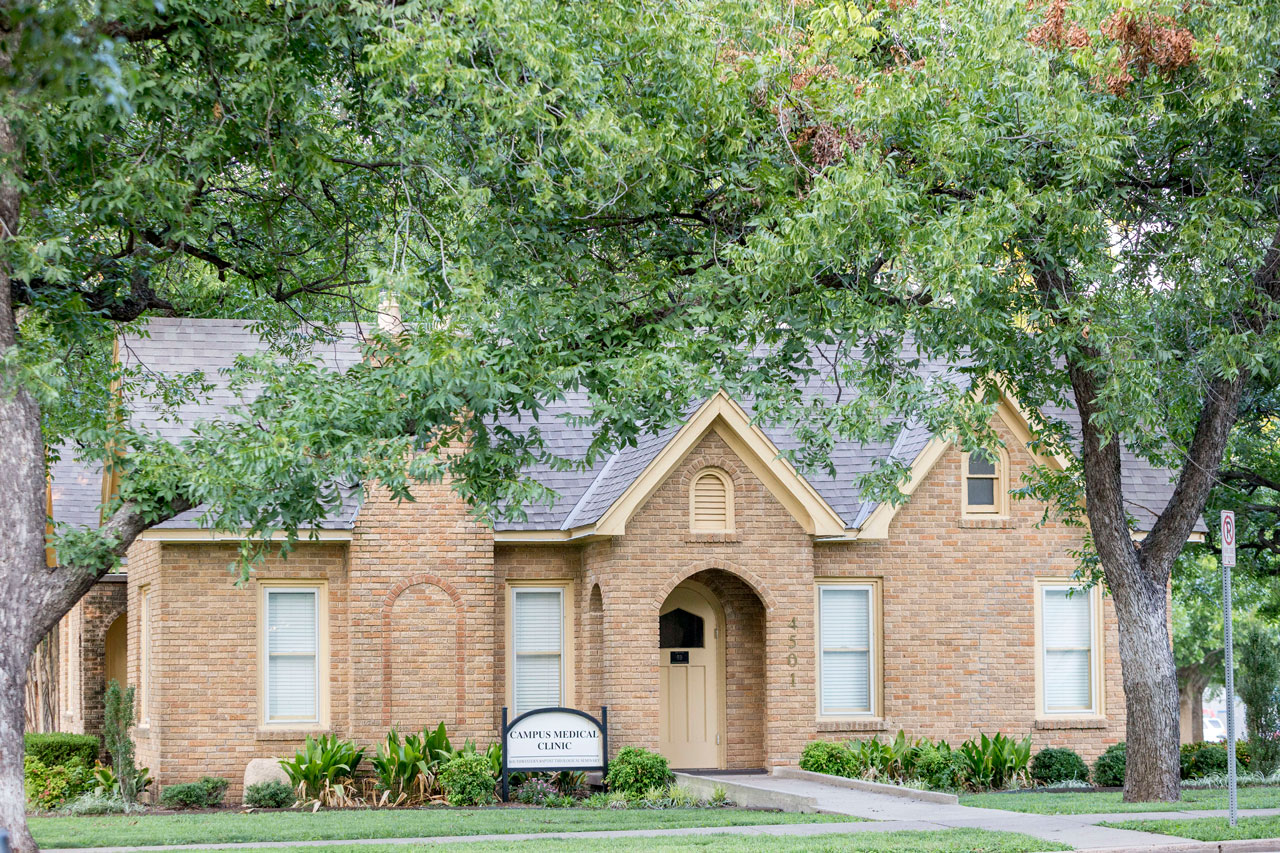 Wellness checks
Acute and chronic illness
Urgent care illness and injury
Minor emergencies and injuries
Phone or in-person consultations with a nurse
Telehealth visits
School and sports physicals
Mission immunizations