Wherever God calls your student, we'll help them get there.
The journey from high school to college can be an intimidating one for families, so Texas Baptist College is here to guide you every step of the way. TBC professors are committed, not only to their students' academic success, but also to their spiritual growth and maturity. Whether your student is headed to ministry, the marketplace, or anywhere in between, we will help them find their calling.
Wherever God calls, we'll help you get there.
Scripturally grounded
Academically rigorous
Extremely affordable - 90% graduate debt-free
Authentic community
As a distinctly Christian institution, the Bible is the primary textbook in every classroom on our campus. Additionally, as a college embedded on a seminary campus, we hold ourselves to a higher spiritual and academic standard. Friendship between our students and mentorship from our faculty are hallmarks of campus life here, and more than 90% of our students graduate debt-free. What's more, high school students can start their college journey early through our dual enrollment program, which allows students to earn college credit in-person or online.
Parent Testimonial
"Every faculty, staff, professor [...] everyone is invested in these kids. Not only their education, but equally their [...] spiritual aspect of their life[...] the calling that God has on their future. And for us as parents, I don't think there's anything more we could ask for."
- Brandon & Sharla Marler
Parents of Chloe Marler, TBC Student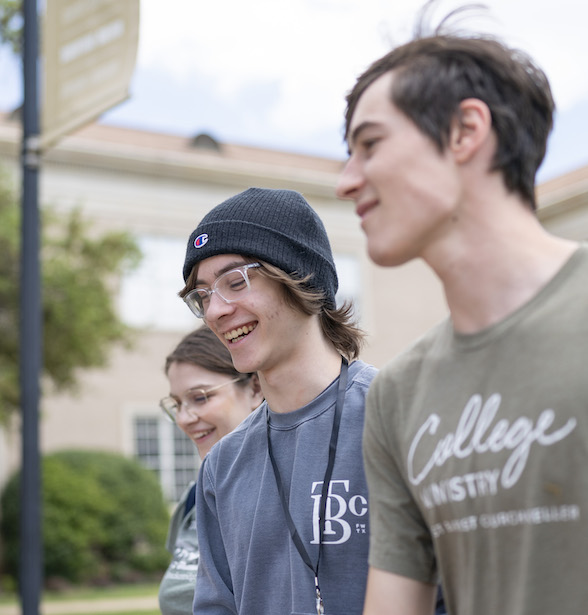 Come to our campus here in Fort Worth, TX, and find out for yourself if Texas Baptist College is the right place for your student. Students and their families can schedule a campus tour on a day that works well for them, or sign up to attend one of our Preview Days in the spring or fall semesters.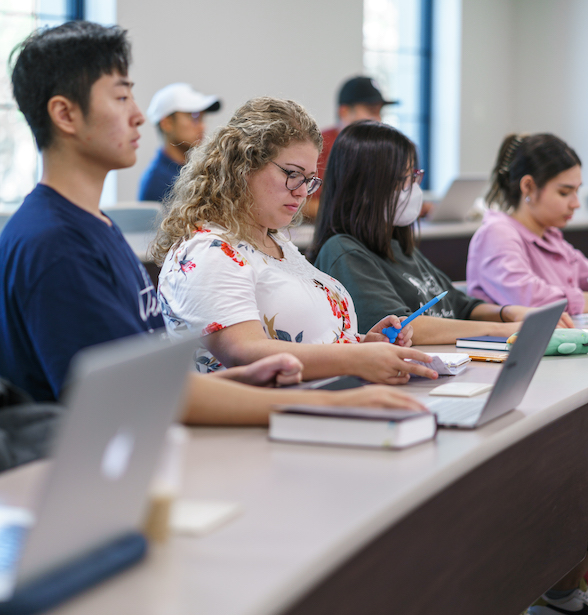 TBC's Academy of Dual Enrollment courses allows high school juniors and seniors to earn high school and college course credit simultaneously by being dual enrolled. Our courses are offered in-person and online for just $105 per credit hour. 
Parent Testimonial
"From the moment we arrived on campus [...] there were people at the door to greet us [...] And there were always people coming [...] offering help and making sure we had everything we needed, which was great."
Brandon & Sharla Marler
Parents of Chloe Marler, TBC Student
Got Questions?
We're here to answer them.
Reach out to our Admissions Team and we'll be in touch by phone, text, or email.