Stepping from Homeschool to College
Stepping from Homeschool to College
Wherever God calls, we'll help you get there.
Stepping from homeschool to college can be an intimidating journey for homeschooling families, so Texas Baptist College is here to guide you every step of the way. TBC professors are committed, not only to their students' academic success, but also to their spiritual growth and maturity. Whether you're headed to ministry, the marketplace, or anywhere in between, we will help you find your calling.
Wherever God calls, we'll help you get there.
Why Homeschool Families Choose TBC:
Scripturally grounded
Academically rigorous
Extremely affordable - 90% graduate debt-free
Authentic community
As a distinctly Christian institution, the Bible is the primary textbook in every classroom on our campus. Additionally, as a college embedded on a seminary campus, we hold ourselves to a higher spiritual and academic standard. Friendship between our students and mentorship from our faculty are hallmarks of campus life here, and more than 80% of our students graduate debt-free. What's more, students in homeschool programs can start their college journey early through our dual enrollment program, which allows students to earn college credit in-person or online.
Student Testimonial
"I considered several private Christian schools and found that TBC best matches my academic, spiritual, and relational goals. I thoroughly enjoy the classical model of learning, and I am looking forward to an education filled with enriching Socratic conversations. Additionally, I desire an education that not only prepares me for my future occupation but also values my current relationship with God. I believe TBC is a school that will encourage and challenge me in my faith. Lastly, I visited several TBC classes while making my college decision, and after each visit, I walked away amazed by the professors' intentionality and love for their students."
- Rylee Riggins, homeschool student
Classical Conversations graduate and winner of the 2022 TBC Essay Contest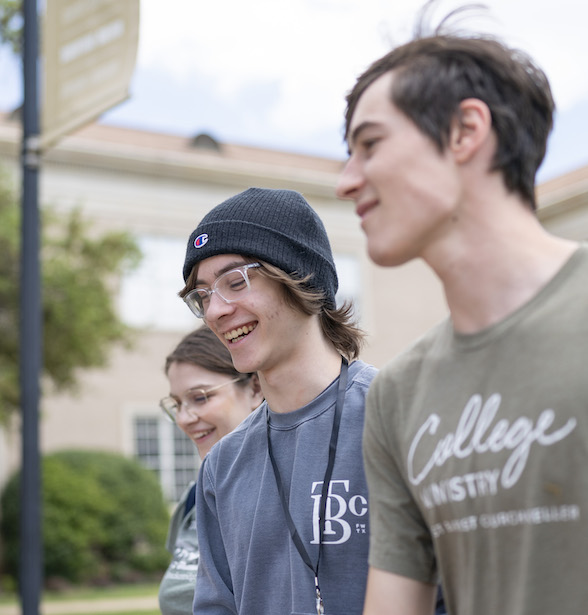 Come to our campus here in Fort Worth, TX, and find out for yourself if Texas Baptist College is the right place for you. Our counselors are experienced at helping homeschooling families explore degree options and get answers. Students and their families can schedule a campus tour on a day that works well for them, or sign up to attend one of our Preview Days in the spring or fall semesters.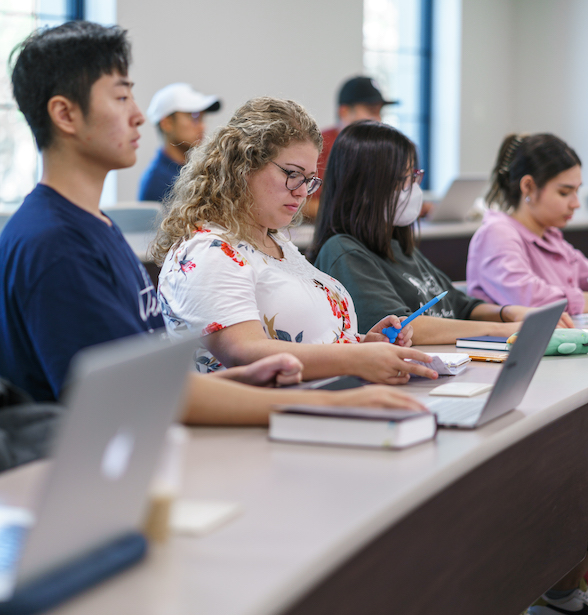 TBC's Academy of Dual Enrollment courses allows high school juniors and seniors to earn high school and college course credit simultaneously by being dual enrolled. Our courses are offered in-person and online for just $105 per credit hour. Dual enrollment provides homeschool students the chance to start their college career early.
Meet Your Professors
"I am encouraged by our students. I don't see them parroting the nonsense. Our students love the Lord, they are sharing the Gospel in apartment complexes and in prisons. The students are here to soak up the Word, and then go share it."
- Blake McKinney
Assistant Professor of History and Humanities
Got Questions?
We're here to answer them.
Reach out to our Admissions Team and we'll be in touch by phone, text, or email.