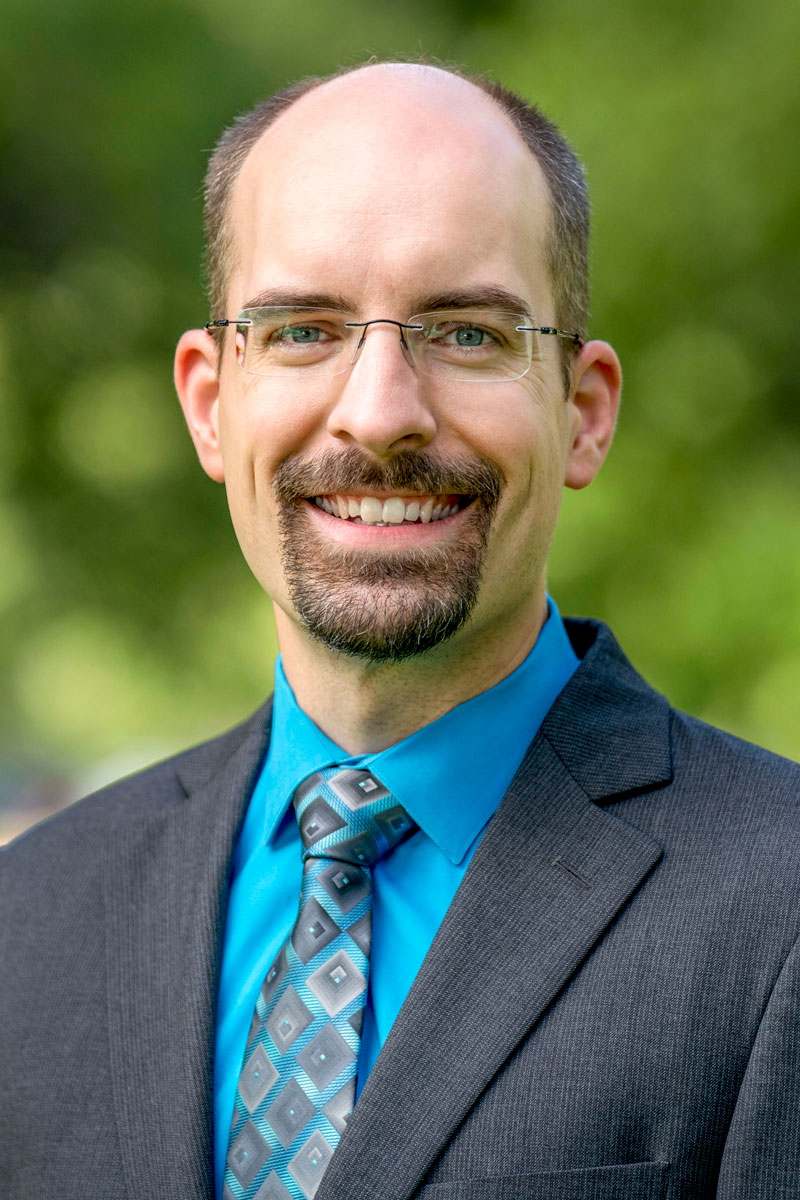 Ph.D. Music Theory, Eastman School of Music
M.A., Music Theory Pedagogy, Eastman School of Music
M.M., Piano Accompanying and Chamber Music, Eastman School of Music
B.A. Music, Clearwater Christian College
Dr. Burggraff serves as associate professor of music theory. Though his musical career began as a solo performer, it was during his graduate studies that he realized his desire to teach music theory in order to help other musicians enhance their craft that leads worshippers to proclaim the praise of God.
Dr. Burggraff has produced two solo sacred piano albums: Hymns & Prayers and O Come, O Come, Emmanuel. His research focuses on the interaction of postmodern themes in music and theology. Dr. Burggraff has presented papers at several conferences including the Society for Music Theory, the Evangelical Theological Society, Resourcing Worship Conference, and the Society for Christian Scholarship in Music.
When he's not in the classroom, Dr. Burggraff enjoys graphic designing, running, and playing games with the love of his life, his bride, Diana. He and Diana are also foster parents and are currently caring for three little ones.